CERTIFICATE - Cornell University - US (Online)
INFO
| | |
| --- | --- |
| TITLE | HOTEL REAL ESTATE INVESTMENTS AND ASSET MANAGEMENT |
| DEGREE | CERTIFICATE |
| DURATION | 2018-2019 | 3 MONTHS |
PROGRAM
THIS CERTIFICATE CONSISTS OF SIX COURSES THAT WILL GIVE THE KNOWLEDGE NEEDED TO UNDERSTAND THE FINANCIAL AND OPERATIONAL ASPECTS OF HOTEL ASSET AND REAL ESTATE INVESTMENT MANAGEMENT:


FINANCIAL ANALYSIS OF HOTEL INVESTMENTS

CONTROL OF HOTEL REAL ESTATE

DEVELOPING AN ASSET MANAGEMENT STRATEGY

ACHIEVING HOTEL ASSET MANAGEMENT OBJECTIVES
VALUING HOTEL INVESTMENTS THROUGH EFFECTIVE FORECASTING
VALUING HOTEL INTELLECTUAL PROPERTY AND STRUCTURING THE CAPITAL STACK
MASTER STUDIES - Management Center Innsbruck - Austria
Info
| | |
| --- | --- |
| TITLE | MASTER PROGRAM ENTREPRENEURSHIP & TOURISM - MAJOR STRATEGIC MANAGEMENT & TOURISM |
| DEGREE | MASTER OF ARTS IN BUSINESS |
| THESIS | MULTI-OWNERSHIP - A NEW FINANCING MODEL FOR RAISING EQUITY IN THE HOTEL INDUSTRY. |
| DURATION | 2011-2013 | 4 SEMESTER |
Program
THE PROGRAM "STRATEGIC MANAGEMENT & TOURISM" HAS BEEN DESIGNED AROUND FOUR AREAS OF CONCENTRATION:
ENTREPRENEURSHIP & LEADERSHIP SKILLS
FAMILY BUSINESS MANAGEMENT
DESTINATION & INNOVATION
INTERNATIONAL TOURISM & MARKETS
THE STUDY GUARANTEES A COMPREHENSIVE BUT FOCUSED ORIENTATION AS REGARDS PROGRAM CONTENT AND ENSURES AN EMPHASIS ON CHALLENGES ENTREPRENEURS HAVE TO FACE IN TODAY'S RAPIDLY CHANGING MARKETPLACES.
Thesis
MULTI-OWNERSHIP - A NEW FINANCING MODEL FOR RAISING EQUITY IN THE HOTEL INDUSTRY.
THE SOLVABILITY REGULATIONS OF "BASEL" OBLIGATE THE FINANCING INSTITUTES TO DEPOSIT EQUITY ACCORDING TO THE RISK OF DEFAULT OF ITS CLIENTS. BECAUSE OF THE INSUFFICIENT RATING OF THE HOTEL INDUSTRY, THE EFFECTIVE INTEREST RATE RAISES AND THE ACCESS TO CAPITAL BECOMES LIMITED. THIS CIRCUMSTANCE DEMANDS INNOVATIVE FINANCING- AND BUSINESS-MODELS
LIKE MULTI-OWNERSHIP.
THE MAIN OBJECTIVE OF THIS THESIS IS TO FIND OUT TO WHICH EXTENT MULTI-OWNERSHIP IS AN APPROPRIATE FINANCING INSTRUMENT FOR RAISING EQUITY FOR THE AUSTRIAN HOTEL INDUSTRY.

EXCHANGE SEMESTER - UNIVERSITY OF STELLENBOSCH - SOUTH AFRICA
Info
| | |
| --- | --- |
| ABOUT | STELLENBOSCH UNIVERSITY IS AMONG SOUTH AFRICA'S LEADING TERTIARY INSTITUTIONS BASED ON RESEARCH OUTPUT, STUDENT PASS RATES AND RATED SCIENTISTS, AND IS RECOGNISED INTERNATIONALLY AS AN ACADEMIC INSTITUTION OF EXCELLENCE. |
| MOTIVATION | MY MOTIVATION TO STUDY AT STELLENBOSCH UNIVERSITY WAS TO EXPERIENCE AS WELL AS LEARN FROM THE SOUTH AFRICAN CULTURE. |
| DURATION | 2012 | 1 SEMESTER |
Program
BUSINESS STUDIES:
FINANCIAL MANAGEMENT
PORTFOLIO MANAGEMENT
STRATEGIC MANAGEMENT
INTERNATIONAL BRAND COMMUNICATION
HUMAN RESOURCE MANAGEMENT
BACHELOR STUDIES - MANAGEMENT CENTER INNSBRUCK
Info
TITLE

BACHELOR PROGRAM TOURISM BUSINESS STUDIES

DEGREE
BACHELOR OF ARTS IN BUSINESS
THESIS

I: 4 P'S OF THE MARKETING MIX

II: WEB 2.0 AS AN INSTRUMENT FOR CRM

DURATION
2008-2011 | 6 SEMESTER
Program
THE PROGRAM IS BASED UPON A COMPREHENSICE BUSINESS ADMINISTRATION CURRICULUM WHICH THEN SPECIALIZES IN THE AREAS OF:
MARKETING
FINANCE
ENTREPRENEURIAL STUDIES
LEADERSHIP (CORPORATE GOVERNANCE)

EXCHANGE SEMESTER - Ritsumeikan Asia Pacific University - Japan
Info
| | |
| --- | --- |
| ABOUT | APU IS ONE OF THE LEADING UNIVERSITIES IN ASIA PACIFIC. WITH 2.600 INTERNATINOAL STUDENTS MAKING UP ALMOST HALF OF THE STUDENT BODY, AND A 50% INTERNATIONAL FACULTY, THE MULTILINGUAL AND MULTICULTURAL APU LEARNING ENVIRONMENT IS UNIQUE NOT ONLY IN JAPAN BUT INDEED IN THE ENTIRE WORLD. |
| MOTIVATION | I ALWAYS WANTED TO EXPERIENCE THE ASIAN CULTURE, JAPANESE PARTICULARLY. |
| DURATION | 2012 | 1 SEMESTER |
Program
Departement of International Management:
International Marketing
Consumer Behaviour
Marketing Research
Developmental Economics
Japanese Foundation Course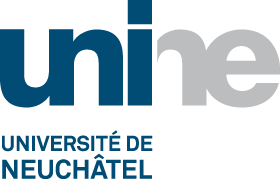 SUMMER SCHOOL - UNIVERSITÉ De NEUCHÂTEL - SWITZERLAND
Info
| | |
| --- | --- |
| ABOUT | FRENCH LANGUAGE COURSE |
| MOTIVATION | IN ORDER TO IMPROVE MY FRENCH LINGUISTIC PROFICIENCY, I DECIDED TO ATTEND A SUMMER COURSE IN NEUCHÂTEL - THE FRENCH PART OF SWITZERLAND. |
| DURATION | 2006 | 1 MONTH |