WHO AM I? WHAT DRIVES ME? WHAT IS MY PASSION? THESE AND OTHER QUESTIONS ARE ANSWERED HERE.
THE URGENT DESIRE TO LEARN - NEVER TO REST ON STATUS QUO - IS A DRIVER IN MY LIFE.
I LIKE TO BE ABLE TO PROVIDE SOLUTIONS, BUT FIRST IT'S CRITICAL TO DETECT THE PROBLEM.
I WANT TO GROW AND LEARN FROM CHALLENGES - THAT'S ONLY POSSIBLE WHEN I CONSTANTLY LEAVE MY COMFORT-ZONE.
I HAVE GOT A POSITIVE YET REALISTIC VIEW OF MY LIFE - THAT MAKES ME CONFIDENT
I AM GOOD IN STRATEGIC THINKING, AND I ALWAYS WANT TO SEE AND UNDERSTAND THE "BIG PICTURE".
I AM GOOD IN PROVIDING CREATIVE SOLUTIONS AND THINKING OUT OF THE BOX.
I WANT TO TAKE INITIATIVE AND RESPONSIBILITY TO MAKE THINGS HAPPEN.
FOR ME IT IS ESSENTIAL TO BRING STRUCTURE INTO MY LIFE AND WORK.
LANGUAGES
ACCORDING TO THE COMMON EUROPEAN FRAMEWORK OF REFERENCE FOR LANGUAGES (CEFR)
| | |
| --- | --- |
| GERMAN | - | NATIVE |
| ENGLISH | C2 | FLUENT |
| ITALIAN | C1 | PROFICIENT |
| FRENCH | C1 | PROFICIENT |
| SPANISH | A1 | BASIC |
| JAPANESE | A1 | BASIC |
MOUNTAINEERING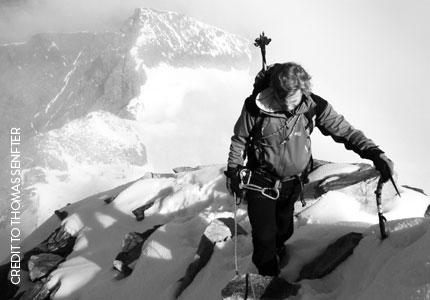 ART & DESIGN
SKIING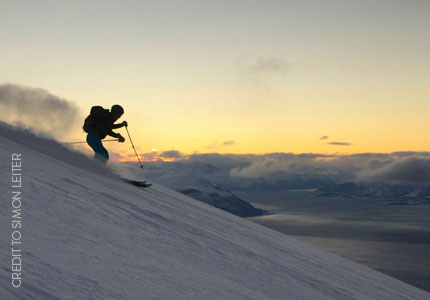 CLIMBING
FOOD & WINE